Mark Patrick, Mouser Electronics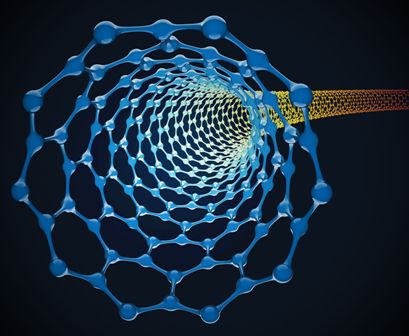 There can be no doubt about the growth of the Internet of Things (IoT), its close cousin the Industrial Internet of Things (IIoT) and the fourth Industrial Revolution that they enable – commonly referred to as Industry 4.0. Improved sensing is enabling us to capture and store highly accurate data on a variety of parameters, and low-power, high-performance processors analyze this data rapidly and efficiently. These machines can run 24/7/365 as a result of advances in software, algorithms and machine learning, with humans only intervening when the machine asks for help.
The applications of this technology are broad and are used in smart buildings and intelligent factories as well as other places. Whatever they monitor and control, whether it is an environment or a manufacturing process, can be automatically controlled. As current data is compared to stored historical data, parameters can be tweaked to ensure a perfect output with the greatest possible efficiency.
Nanotechnology and the IoT?
Not many people make the direct connection between nanotechnology and the IoT, although it is already in the "here and now" and being put to use in data optimization. It is also anticipated that it will have a commercial role soon, within the sensing elements as well as the networks that connect the IoT.
Sensor Enhancement
Without the array of sensors on the market today, the Iot, IIoT and Industry 4.0 would hardly exist, if at all. And these incredibly important devices could benefit significantly from nanotechnology, especially in the area of enhancing the precision of the initial measurements. Greater precision would inevitably lead to increased data volumes, but modern systems can handle this easily, and the whole system would benefit from the more accurate measurements.
A well-understood benefit of using nanomaterials in sensing is the improvement in efficiency. One of the most often discussed materials is graphene, which can create large surface areas for sensing phenomena such as environmental changes.
Sensing mechanisms come in different types and work in various ways. Responding to physical changes is just one method; others include molecule absorption or remote operation. Nanomaterials can enhance the effectiveness of these processes, by measuring optical changes at a distance, absorbing atoms onto a surface or mechanical deformation such as compression, stretching or flexing. If the correct nanomaterial is selected (almost) all things are possible.
Most nanomaterials exhibit high electrical conductivity and charge carrier mobility, which leads to increased sensitivity. As something is detected, the electrical conductivity changes and this can be measured in a number of ways, especially as nanomaterials can be being highly sensitive, producing large detectable responses to small changes in the parameter being measured.
The Internet of Nano Things (IoNT)
Nanotechnology can positively impact the IoT and IIoT in more areas than just sensors. It is also possible to create communications networks using components that communicate at the nano level to exchange data. Known by some as the Internet of Nano Things (IoNT), it remains in its infancy but both the medical and communications industries are showing significant interest. The interest is generally highest for applications that require remote sensing as well as for measuring specific points on the human body.
There are two principal methods used for communication between the components that form the IoNT. Electromagnetic nano-communication uses electromagnetic waves, while molecular communication relies on the information being encoded into the molecules themselves. Within the network there are broadly four types of components: nano-nodes, nano-routers, nano-micro interface devices and gateways.
The smallest and simplest components are nano-nodes, often referred to as basic nanomachines. They have the ability to perform simple calculations and transmit data. Limited size and energy restrict the amount of memory available and mean that data can only be sent over short distances. However, if a nano-node is placed in close proximity to a nano-router, data can be transferred and sent over longer distances. As a result, nano-nodes are often used for sensing elements.
Nano-routers are more powerful devices that can control multiple nano-nodes and combine data streams to be sent on to a nano-micro interface device. The interface device then aggregates data from multiple nano-routers and uses nano-communication or more established network protocols to transmit the data to the microscale. The final component in the suite is the gateway that acts as a system-level controller as well as providing Internet access.
Nanotechnology Will Be a Big Part of the Future
There is no doubt that the IoT, IIoT and Industry 4.0 will continue to grow at a rapid pace, and it is likely that sensing will need to improve to enable finer control. Coupling this with a need for continually reduced size is likely to drive commercial requirements to implement nanotechnology and the IoNT. While we are in an embryonic stage at the moment, the seeds being sown now promise future benefits.
from Electronics Maker https://ift.tt/2NJzOvK