Hello, everyone! This week we have two new Artemis boards available, one in our Feather-compatible Thing Plus footprint, and the other as our new Edge 2 iteration. In addition, we are also releasing a new Qwiic-enabled Motor Driver to make your next robotics project as easy to set up as possible! Rounding out the week we have a USB 2.0 microphone used in our TJBot Kit that we hope can get some good use outside of the kit, as well. Now, let's jump in and take a closer look at all of our new products for the week!
Never a fuss with Artemis Thing Plus!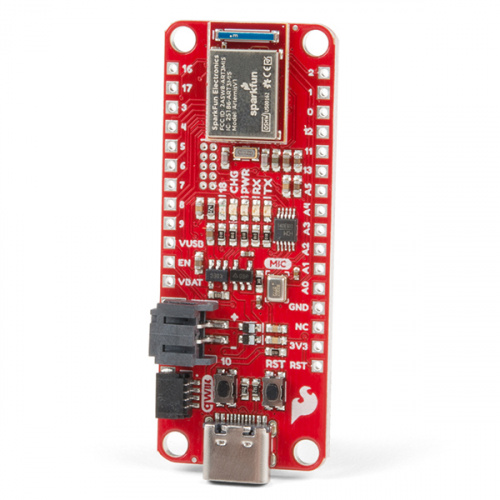 If you are looking for a board that (almost) does it all, look no further! The SparkFun Artemis Thing Plus takes our popular Thing Plus footprint and adds in the powerful Artemis module for ultimate functionality. Fully compatible with SparkFun's Arduino core, the modern USB-C connector makes it easy to program under the Arduino IDE, but for more advanced users who prefer to use the power and speed of professional tools, we've also exposed the JTAG connector. To make the Thing Plus even easier to use, we've moved a few pins around to make the board Feather-compatible, and it utilizes our handy Qwiic Connect System, which means no soldering or shields are required to connect it to the rest of your system!
---
It's a 'cutting edge' FCC Certified board!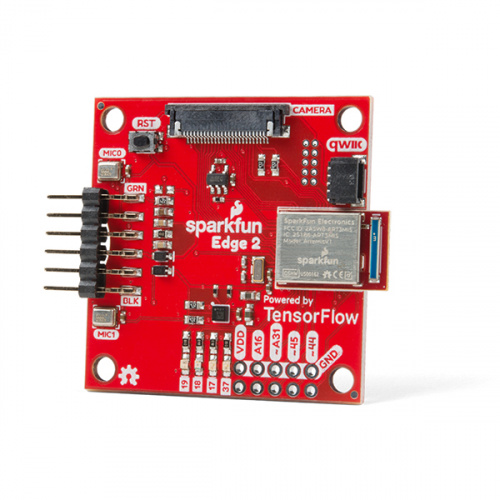 SparkFun's Edge 2 development board is based around the newest edge technology, and is perfect for getting your feet wet with voice and gesture recognition without relying on the distant services of other companies. The truly special feature is in the utilization of SparkFun's open source and FCC-certified Artemis module, whose ultra-efficient ARM Cortex-M4F 48MHz (with 96MHz burst mode) processor is spec'd to run TensorFlow Lite using only 6uA/MHz. The SparkFun Edge 2 board currently measures ~1.6mA@3V and 48MHz and can run solely on a CR2032 coin cell battery for up to 10 days. Artemis sports all the cutting edge features expected of modern microcontrollers, including six configurable I2C/SPI masters, two UARTs, one I2C/SPI slave, a 15-channel 14-bit ADC and a dedicated Bluetooth processor that supports BLE5. On top of all that, the Artemis has 1MB of flash and 384KB of SRAM memory - plenty for the vast majority of applications.
---
It's finally time you had a way to set up a motor driver as 'Qwiic" as possible!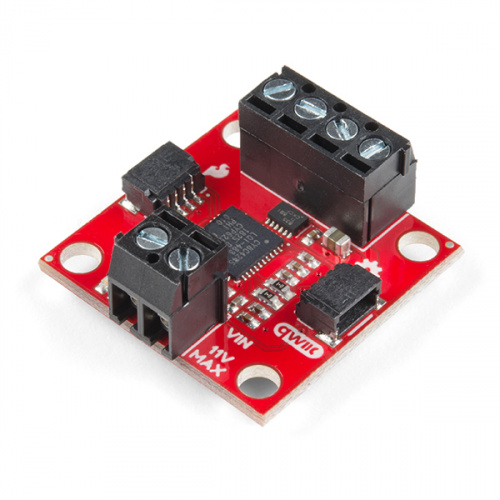 The SparkFun Qwiic Motor Driver takes all the great features of the Serial Controlled Motor Driver (SCMD) and miniaturizes them, adding Qwiic ports for plug-and-play functionality. Boasting the same 4245 PSOC and 2-channel motor ports as the SCMD, the SparkFun Qwiic Motor Driver is designed to communicate over I2C to make setting up your next robotic project as fast and easy as possible! Utilizing our handy Qwiic system and screw terminals for motor and power hook-up, no soldering is required to connect it to the rest of your system.
---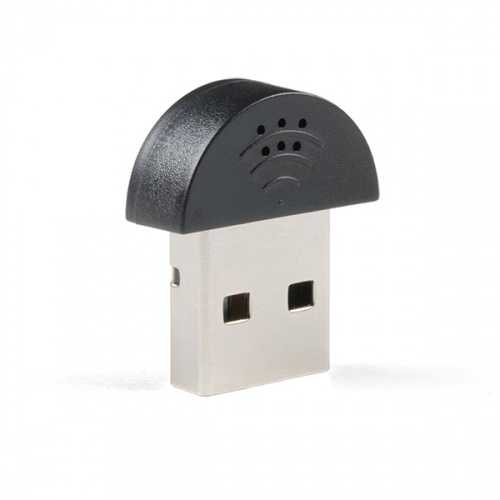 This is a tiny USB Microphone from Kinobo that plugs into your laptop, desktop, Raspberry Pi, Jetson Nano Dev kit or anything with a USB port you may be using as a computer. There is no need to install any extra software as your OS should detect the device and automatically install it. Simply launch a program that requires microphone input, and away we go!
---
That's it for this week! As always, we can't wait to see what you make! Shoot us a tweet @sparkfun, or let us know on Instagram or Facebook. We'd love to see what projects you've made!
from SparkFun: Commerce Blog https://ift.tt/32RGdro