FiDUS Power introduces a new range of versatile, industry-standard footprint PSUs rated at 600, 800 and 1,000W
Latest medical approvals; safety IEC 60601-1 (ed 3.1) & latest general safety approvals EN/IEC/UL 623681-1 (2nd Ed)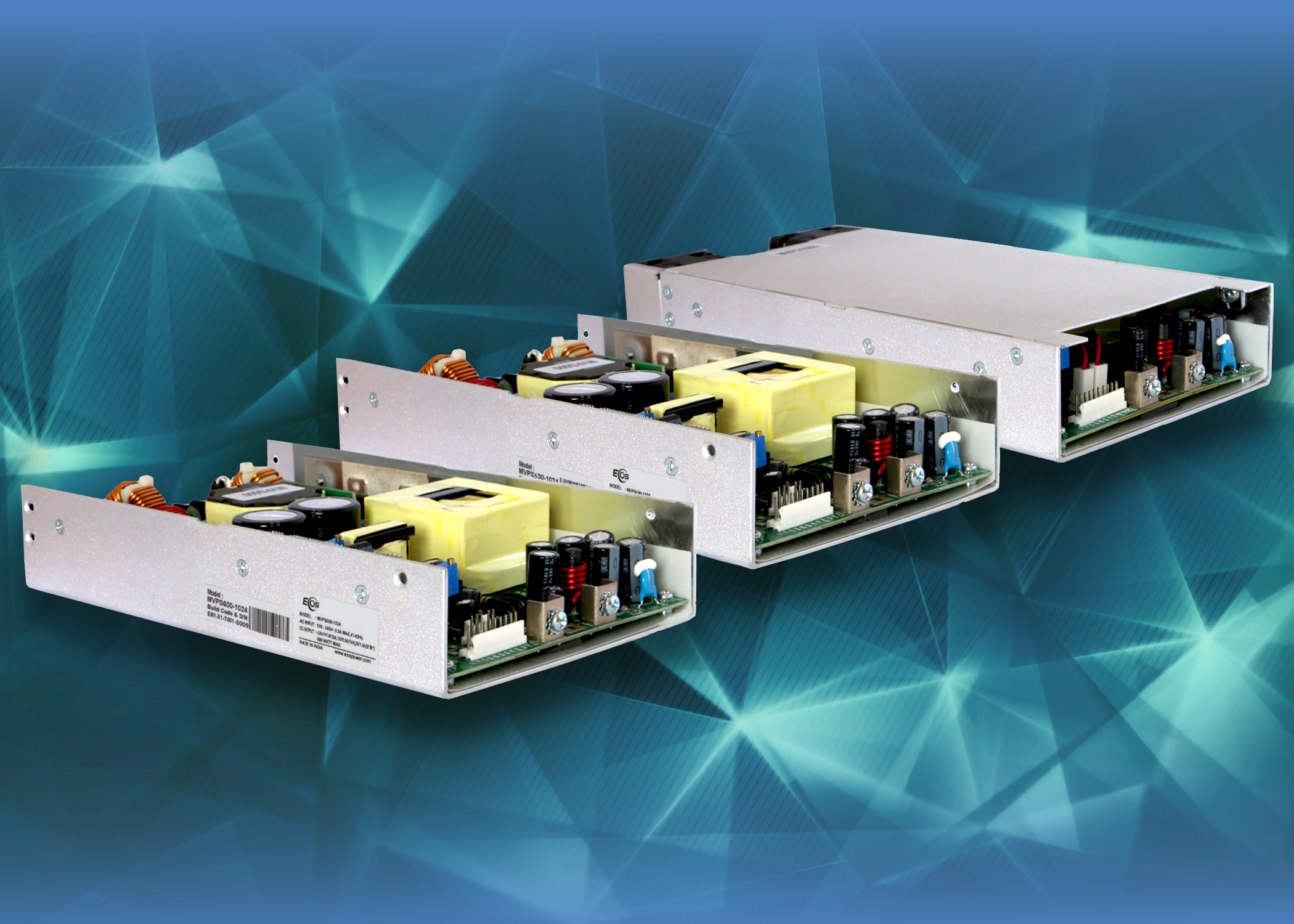 FiDUS Power, the technical power supply distributor specializing in innovative solutions and new products that benefit system designers as they seek to differentiate their end products, announces the introduction of the Versatile Power Series of power supplies. Versatile Power Series PSUs offer designers flexible system power solutions from 600 to 1000 watts in popular and simple-to-integrate footprints.
The Versatile Power Series allows customers to use this product range in multiple applications where standardizing on a single reference power platform is key for lowering S.K.U.s (stock keeping units) rather than stocking many different power supply variants. This simplifies purchasing and stockholding and increases the quantity used to achieve economies of scale. A single model from the FiDUS Versatile Power Series can be configured to meet many different variants of the same end-product to comply with local regulations or environmental conditions.
Common features across the affordable Versatile Power Series include the latest medical approvals for safety IEC 60601-1 (ed 3.1) and EMC immunity IEC 60601-1-2 (ed 4) and the latest general safety approvals EN/IEC/UL 623681-1 (2nd Ed). Other key features include universal input range, output voltages from 12 to 58VDC, dual fusing, low inrush current of 25A maximum, current share option (up to 3 units) for delivering higher power, power good signal, remote on/off, +/-3% output voltage adjust, 5V standby output and a wide range of mechanical variants: U channel, covered, slotted covered (fully covered only for 1000W).
The 600W and 800W models measure 5 x 8.5 x 1.61 inches and the 1,000W unit has dimensions of 5 x 9.51 x 1.61 inches. All models feature over voltage protection, over current protection and short circuit protection and an operating temperature from 40 to +70°C (with derating).
Comments Mark Gibbons, Engineering Manager at FiDUS Power: "Our new versatile power series provides designers simple to integrate power supplies in industry standard footprints offering not only a cost effective system power supply but also form fit and function replacements for other manufacturers' products. Having the latest IT, industrial and medical approvals simplifies end product approvals, procurement and inventory."
As with most FiDUS power supplies, free engineering samples can be delivered from stock on short lead-times, and all models are backed by the company's 5-year warranty.
from Electronics Maker https://ift.tt/2nOn0Ie