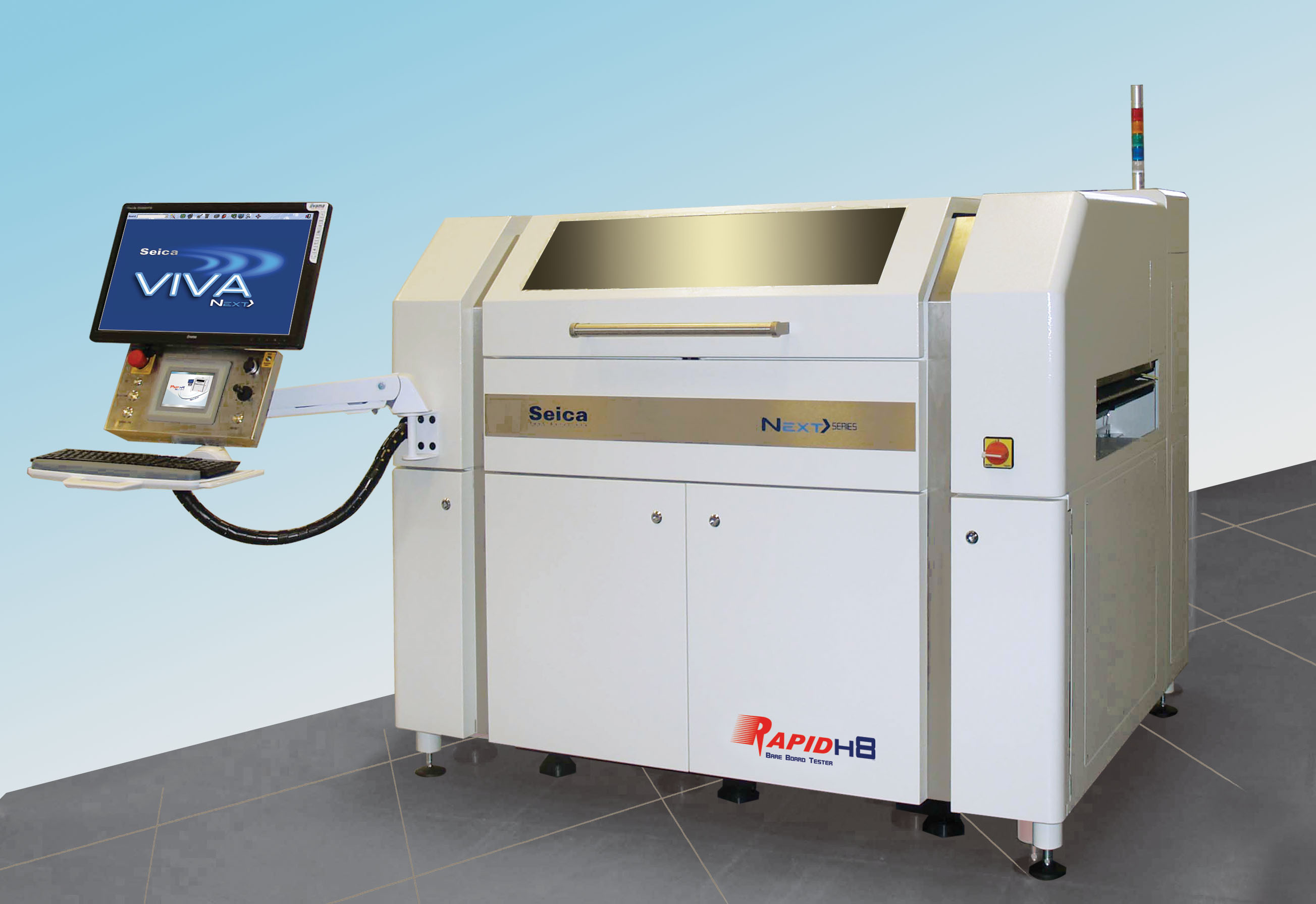 Seica SpA participates in the Munich Electronics Show news preview, November 12-15, 2019, Hall B3, New International Exhibition Center, Munich, Germany, booth B3-570
In October 2019, Strabino, Italy. Unique Principle: Innovation is the standard of Seica Spa, and at the 2019 Electronics Show, visitors will see Seica's latest and distinctive solutions.
Automated processes are a common theme in all industries, and there are more and more specific themes in the field of printed circuit boards, which is related to the increasing proportion of electronic products in many products. These include flexible circuit boards, embedded components, ceramics and other alternative materials. Seica's Rapid Flying Needle Test System series, exhibited at booth B0, Hall 570, meets all of these requirements with innovative solutions.
The Rapid H8 Next> series of flying probes have eight fully independent test probes on either side of the PCB. There are 4 test probes on each side and, more importantly, the availability of all measurement hardware and software built into the SEICA platform means that the system can perform all types of tests in a simple and complete manner: standard electrical test, Kelvin measurement, embedding Active and passive component testing. At the Electronics Show, Seica will highlight the high productivity of this solution, including the Seica automated automated loading/unloading system. Flexible management software makes it easy for users to start the system in fully automated mode and even load and test different models automatically. The installation program is guided by a simple, direct dialog. Once completed, the system automatically adjusts the track position and runs different programs for each model, supporting day and night continuous, automated testing. The loader also includes an integrated automatic adjustment system that automatically changes the movable clamps on both sides as the track position is adjusted. This method minimizes the war page of the board under test.
All demonstrated solutions include Seica's Viva Next software platform, which provides intelligent integration with all aspects of the customer's manufacturing process—data collection, traceability, interaction with manufacturing execution systems, and maintenance operations – all Next> series systems Equipped with Canavisia's industrial monitoring solution for remote monitoring of current and voltage consumption, power, temperature, light indicators and other parameters that can be used to indicate correct operation, provide predictive maintenance information, and often make the system today Industry 4.0 standards are compatible.
from Electronics Maker https://ift.tt/2PzFHeq