Saki receives award for its Automated X-Ray Inspection System for IGBTs
Tokyo, Japan – December 18, 2019 – Saki Corporation, an innovator in the field of automated optical and X-ray inspection and measurement equipment, announces that it has been chosen by Infineon Technologies AG, one of the largest suppliers worldwide of power semiconductors, to receive its Supplier Award 2019 in the High Power Semiconductor (HPS) Equipment category. Saki's automated X-ray inspection (AXI) system is used by Infineon to inspect its insulated gate bipolar transistor (IGBT) power modules. The award is given annually to the supplier who has best demonstrated extraordinary accomplishments in operational performance and roadmap fitness, with exceptional quality and logistics performance.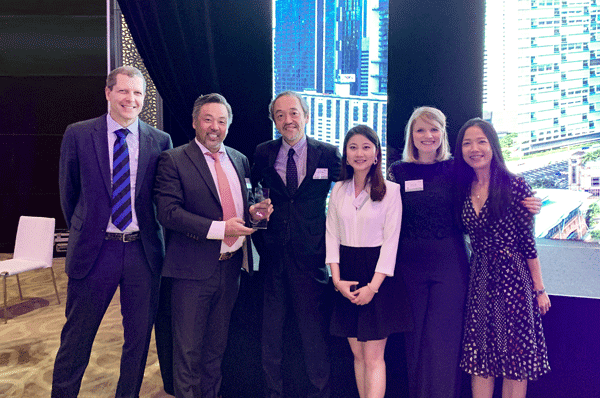 We are honored to receive Infineon's award for our equipment and customer service in the power semiconductor industry," said Eddie Ichiyama, General Manager of Saki Europe GmbH, who accepted the award at a ceremony held in K.L in Malaysia. "IGBTs are widely used in EV inverters for hybrid and electric vehicles. The quality assurance of these products is essential. We are happy to contribute to Infineon's quality assurance process with our highly accurate and powerful IGBT X-Ray inspection machine. This award recognizes our commitment to helping our customers produce the highest quality products."
For more information contact Saki at pr@sakicorp.com, or visit www.sakicorp.com or www.sakiglobal.com.
from Electronics Maker https://ift.tt/36X372s