Schneider Electric Launches Easy Homes, a Convenient and Easy-to-Install Smart Home Solution in India
Converts houses into smart home without disruption of existing wiring
Allows connectivity through 4 interfaces – Voice, App, Remote and the existing switchs work too
24×7 helpline to help troubleshoot issues
Easy to buy, through an online eShop
Can be customized to individual needs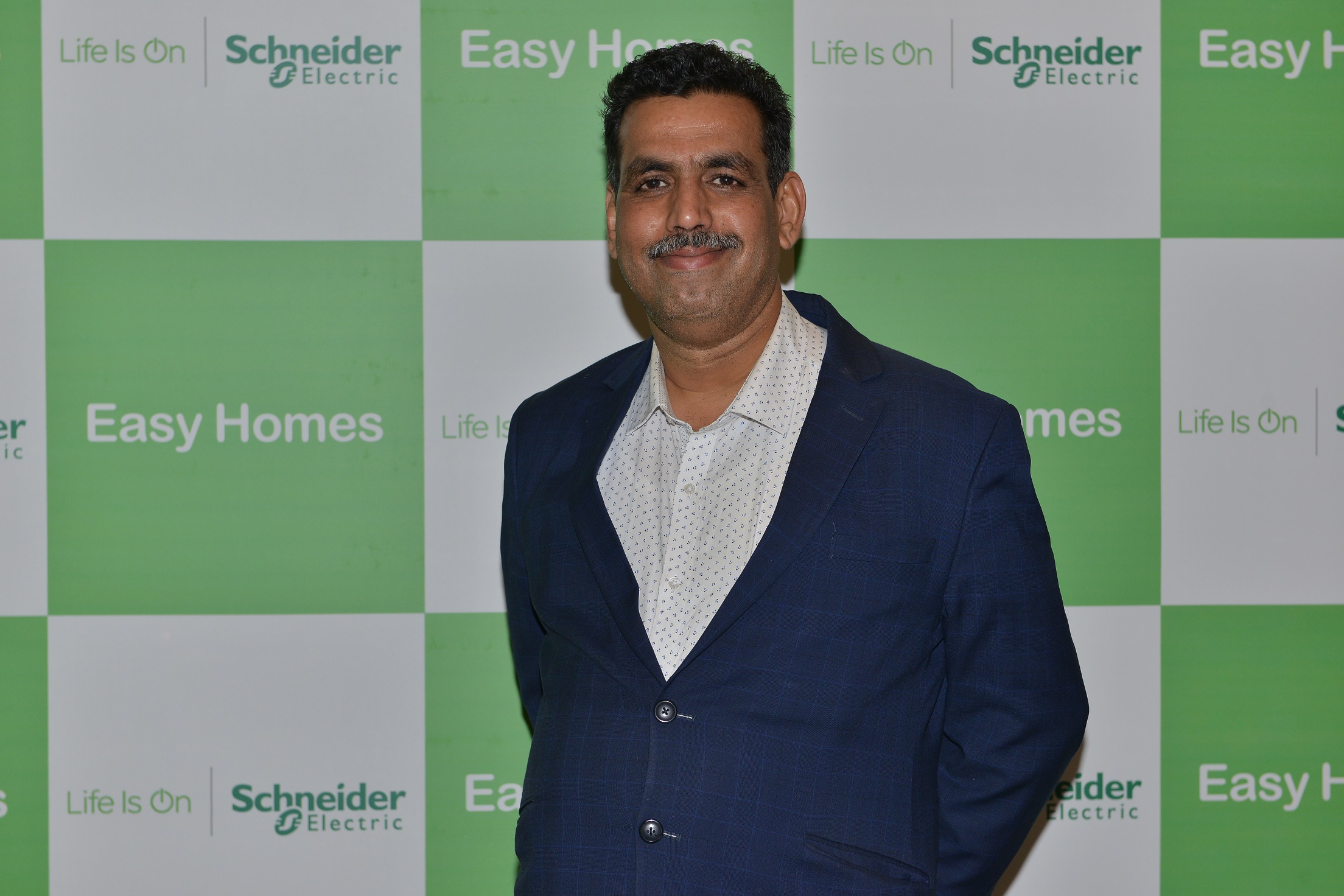 Bangalore, December 17, 2019 : Committed towards creating a safe, comfortable and easy to create smart home, Schneider Electric, the global leader in digital transformation of energy management and automation today announced the launch of Easy Homes – one of their innovations in the Smart Home space. Bringing IoT to power homes, Schneider Electric's Easy Homes empowers customers to manage power in their homes through a single app. With four interfaces, it can be operated by everyone through Alexa or Google Home, smart phone, remote and switches to control power usage in the house. Designed to meet the unique requirements of everyone, it converts homes into a smart home, turning every switch and appliance into a connected device. Easy Homes package is simple to buy, by accessing it online and discovering, choosing and buying a package on https://ift.tt/2EJ8XIH
While most of the smart home solutions are designed to be installed in new homes, existing homes and retrofit projects need to be made smart. Schneider Electric believes that it is imperative to design smart home solutions for Indian customers comprising families with people across generations–from millennials to parents and grandparents. Starting @Rs 28,998, Easy Homes is afforable and can be installed without changing the existing electrical setup, upgrading homes in just about four hours. It is easy to buy and one can purchase the product in just three simple steps on the website. Further, in case of any challenges, a local electrician is available 24×7 to troubleshoot the device, thereby easing the overall maintainance process.
Speaking about the solution, Srinivas Shanbhogue, Vice President, Retail Business, Schneider Electric India said, "At Schneider Electric, we are committed to providing ease of access to the new age customers through energy efficient smart home solutions." He further added, "Apart from ensuring energy efficiency, smart home solutions should be easy to install and operate thereby making life easy for individuals navigating small struggles of managing electricity touch points in the home seamlessly. We understand that the #StruggleIsReal and with Easy Homes, we hope to address these."
With the Internet of things taking over the lives, automation has made lives simpler and homes smarter. Smart homes are the base of smart cities and à more efficient lifestyle. Connected home technology is designed to automate functions and bring to individuals control over their property. Smart homes make lifestyle easy with its smart features like Easy to install, Easy on pocket and Easy to Operate. Schneider Electric's Easy Homes is for every home – existing, old, and new.
Link to the website: https://ift.tt/2EJ8XIH
from Electronics Maker https://ift.tt/395od0u