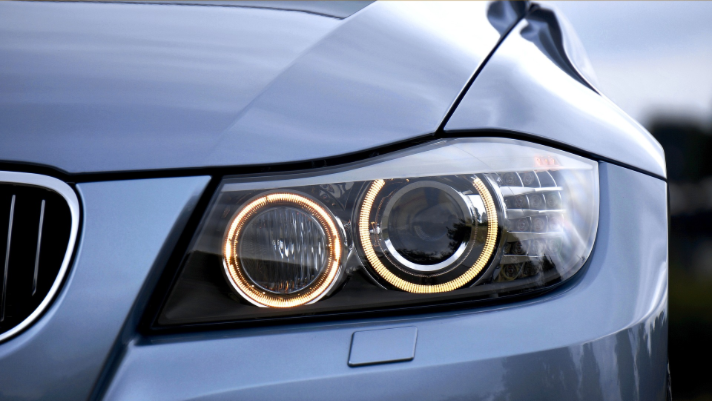 For many Americans, the day doesn't begin until they've had their first cup of coffee. It's only when they're sufficiently caffeinated that they can hop into their cars and start their morning commutes to work. But thanks to an unlikely pairing of corporate giants, your car might soon rely on coffee beans to get you on your way, too.
The average car owner puts around 13,500 miles on their vehicle every year — and the seemingly endless back-and-forth to the office is a major reason why. Of course, all that mileage translates to a lot of air pollution. In fact, ground transportation contributed more than half of all carbon monoxide and nitrogen oxides, as well as one-quarter of hydrocarbons, emitted into the air during 2013. And while some people have been switching to electric vehicles in order to offset those emissions, others are taking a slightly different approach.
Take the partnership of Ford and McDonald's, for instance. The two popular brands have teamed up to create something innovative while cutting down on waste. Remember all that coffee? McDonald's makes a lot of it. In 2018, McDonald's served 822 million cups of coffee in the U.S. alone. And each year, the fast-food chain produces 62 million pounds of coffee chaff (known as the unused, dried husks of coffee beans). Normally, all that waste ends up in landfills — along with the nearly 140 million tons of solid waste that is sent to U.S. dumps every year. But now, Ford is gladly willing to take that chaff and turn it into something new: car headlights.
The global automotive aftermarket industry, which is responsible for the manufacturing of car parts, has been expected to reach values of $722.8 billion by 2020. Car manufacturers typically use metals and plastics (some of which are made through the reaction injection molding process) to create auto parts, but Ford has already embraced the use of unconventional products in the design of many of its components. The company's research team has used agave, soy, wheat, dandelions, tomatoes, and denim fabric byproducts to make car parts in the past. When they realized they could also use coffee chaff to develop headlamp case components that could withstand higher temperatures, Ford jumped at the chance to get its hands on the stuff from McDonald's.
Certainly, this means that both companies are able to embrace greener practices. Ford also benefits because the resulting headlights are a lot more lightweight. previously, Ford headlights were comprised of plastic and talc. Much of that talc is now being replaced by the coffee chaff, which means that the car part is actually 20% lighter (which helps with both performance and fuel economy) and can withstand higher temperature conditions than talc. Moreover, the molding process uses 25% less energy and the final result meets all industry standards. So while hit-and-run accidents occur once every 43 seconds in the U.S., Ford drivers will have the ability to see clearly when they're on the road and may not have to replace their auto parts as frequently.
It's not surprising, then, that Ford also wants to find ways to other waste products McDonald's throws away — like potato and orange peels — in their cars. Ford has stated that the brand intends to have 100% recycled and sustainable plastic on its cars by 2035. For its part, McDonald's has set a goal of having 100% sustainable packaging by 2025 and has also made a commitment to reduce greenhouse gas emissions by 36% by 2030. While neither company has historically paved the way for environmental responsibility or overall public health, it looks like they might be changing their tune as they look towards the future.
from Electronics Maker https://ift.tt/2s7Bh4T